SABASTOOGE & DRO / Deep Cuts 2 / Comet Basement Dance Party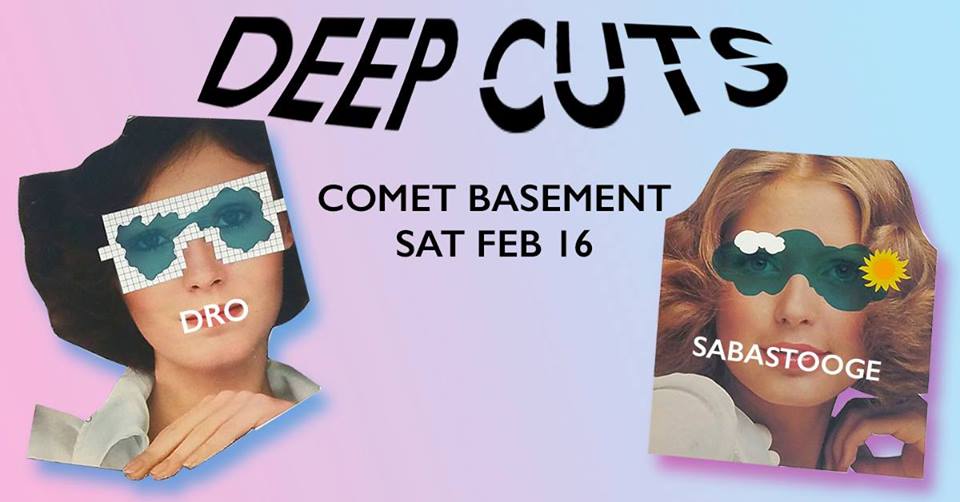 "Dro and Sabastooge playing all the tunes you didn't know you wanted to dance to (and some that you love).
Ben behind the bar concocting post valentines day love potions (probably from discount hearts candy we buy from Kroger Feb 15).
You guys on the floor dancing and giving Ben a hard time when he kicks y'all out at the end of the night.
'Ritos and tacos upstairs in the kitchen, smokin' outside."