PETE FOSCO + TRISTAN WELCH + DRONEROOM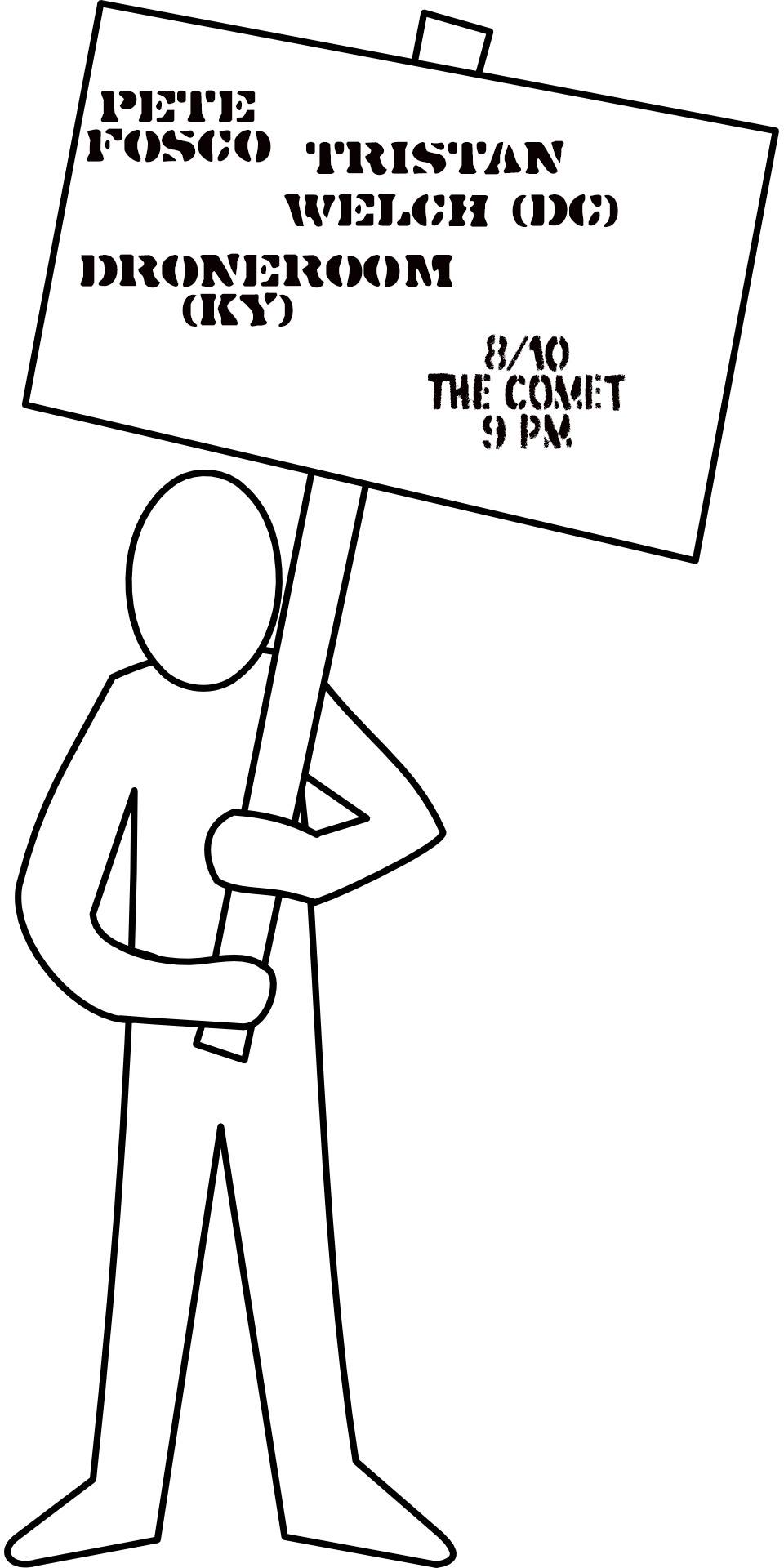 Pete Fosco
Pete Fosco explores sounds ranging from shimmering fields of tonal clusters and warm drones to towers of melodic fuzz and controlled feedback.
Tristan Welch (DC/VA)
A sharp dressed anti-capitalist providing ambient guitar meditations for the working class from Washington DC.
Droneroom (KY)
Blake Edward Conley : twang, screech, drone.