ANDY THE DOORBUM (L.A.) + THE EMOTRON + ABIYAH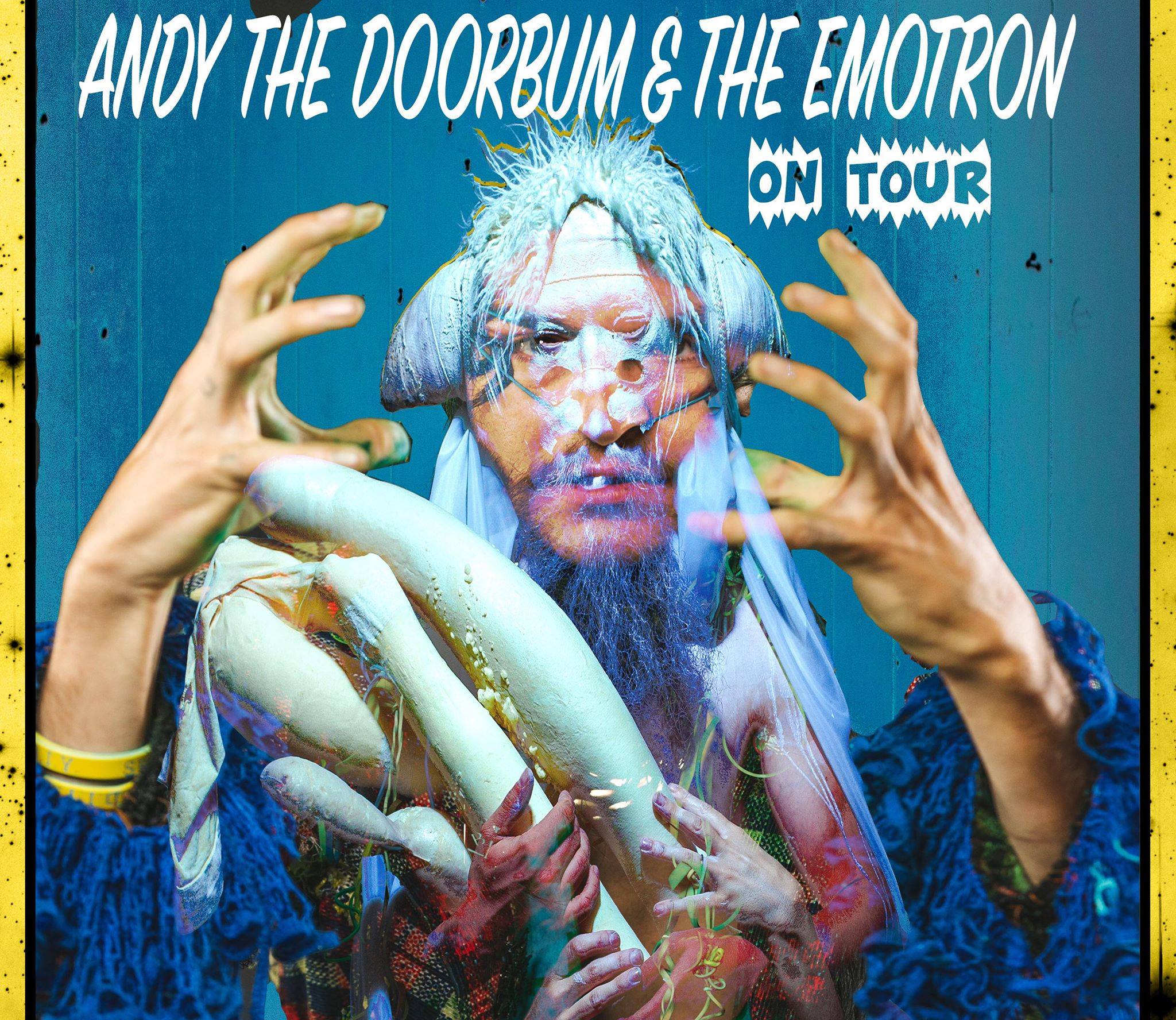 Break up your mid-week blues with an intense evening of stellar performance art-accompanied music from L.A.-based Andy the Doorbum and his tour partner The Emotron, joined by local genre-bender Abiyah.
_________________________________________________________
Andy the Doorbum (L.A.):
Folk noir/experimental/performance art
https://andythedoorbum.bandcamp.com
Andy the Doorbum is a musician and visual/performance artist currently living and working in Los Angeles. He is known for blending haunting music accompanied by powerfully raw live vocals with lights and costumes to create a live stage show experience that embodies a realm that is strange and visceral.
When attending one of his live events, viewers will experience a unique visual/theatrical performance intended to create an outer version of the inner world of Andy the Doorbum's art and music that allows for an environment in which the audience can immerse themselves. The experience has been described as "haunting," "somber," "surreal," "uplifting," and "sometimes moving to the point of being unsettling."
_________________________________________________________
The Emotron
Synthy musical performance art, heavy on the costuming
https://theemotron.bandcamp.com/
The Emotron is a Southern-bred solo performance art project propelled by raw creative emotional energy and original synthy song composures on a vintage MIDI Yamaha QY700 sequencer. Multiple layers of costuming, orchestrated songs on a vintage sequencer and many emotions/smells hit the body during a Tron set.
_________________________________________________________
Abiyah (Queen City)
Boundary-blurring curveball musical collage. What would happen if The Slits, Sister Nancy, and MIA/Santigold hung out together.
https://abiyahmusic.bandcamp.com